The idea for having a sponsor is to allow me to avoid advertising platforms such as Google Adwords and move to a model where I can have a better relationship with those advertising on my site. This goes hand in hand with the shift towards writers financing their own work with good advertising.
Reach and Audience
Sponsorship of kenst.com is available to those who wish to reach a global audience of ~12k readers spending 12.5k minutes per month reading my content. Visitors come from all corners of the world to read a range of posts once on the site. Posts are a mixture of analysis, education, solutions, technical articles and links to related articles and services.
Sponsor message
The sponsor message may be up to 150 characters long and can contain a link to your company, product or website. The sponsor message can be seen here at the top of the page, featured prominently on both desktop and mobile browsers.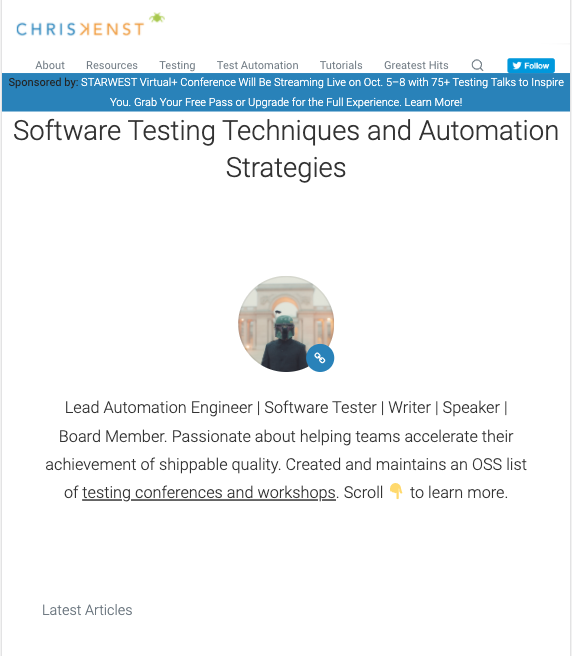 Other promotion
During the week(s) of sponsorship I will post a message of thanks to the sponsor on my LinkedIn and Twitter accounts which have a combined following of 3k people. I can also take part in podcasts, interviews and other promotional activities with the sponsor where available. Depending on the sponsor I'm sure there will be mutually beneficial activities we can arrange alongside the sponsor message on my site.
Pricing
Pricing depends on the month but is based on eCPM. Longer term bookings are available at a discounted rate if you'd like.
Interested?
All of my contact details can be found on my Contact page if you'd like to get in touch with any questions or to make a booking.