How I Became An Automation Engineer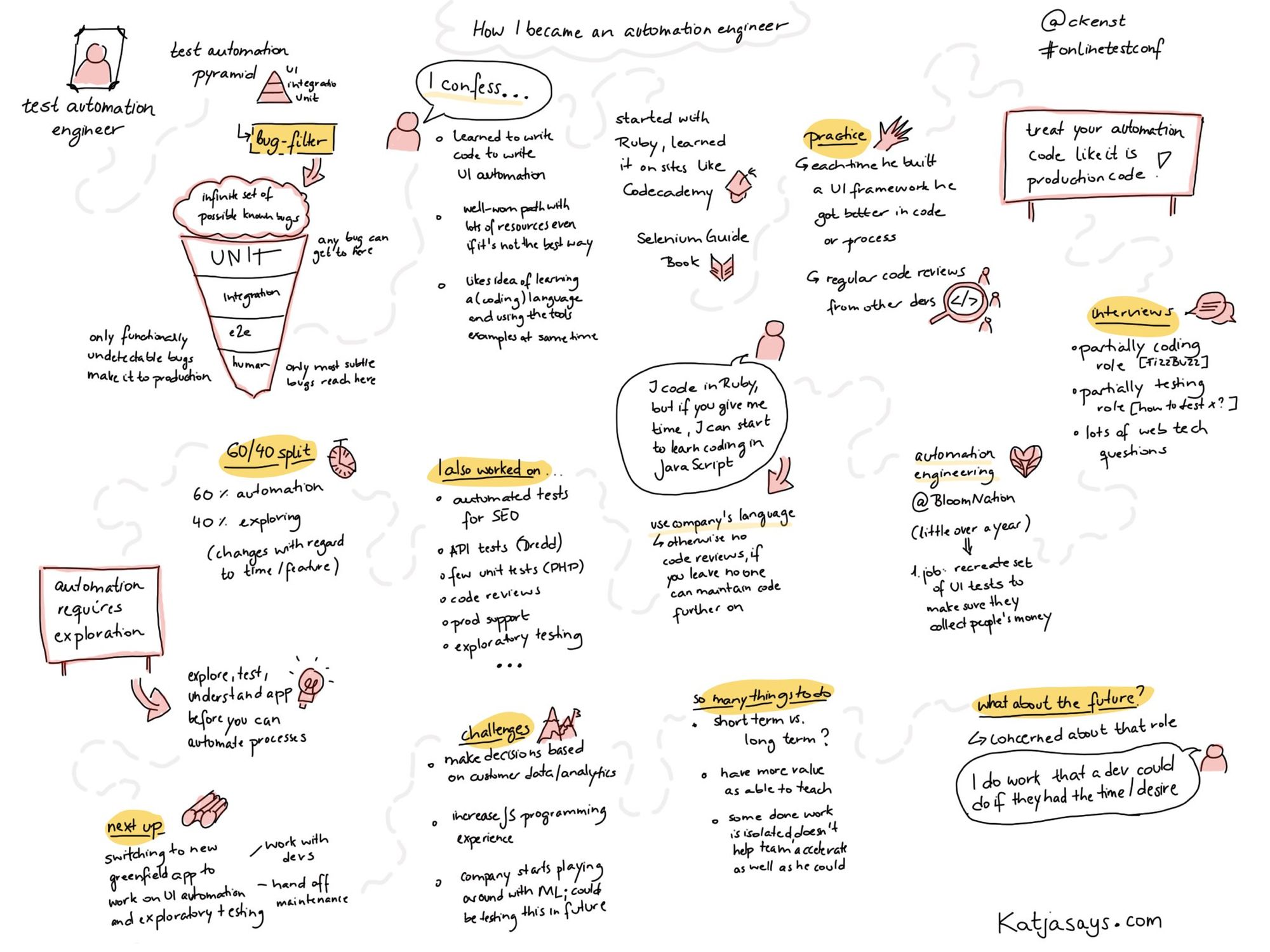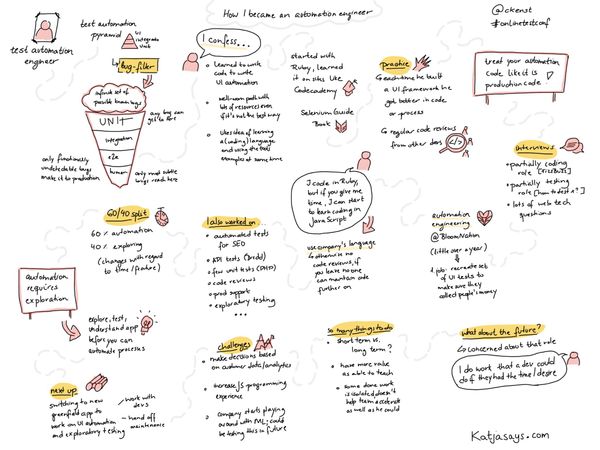 Have you ever wondered what an Automation Engineer is or what they do? I've never found a great definition so I shared my experiences on How I Became an Automation Engineer and what that first year has looked like: the good, bad and the ok. I also talked a bit about the future of this role and the many challenges I see it facing (which might be a bit controversial).
Watch Now
Slides
References
Thanks for Katja for this great sketch note:
Update:
Since the OnlineTestConf I've given this talk a few more times, the latest video you can find on my list of Publications. I've also written up some FAQs in case that helps!