Rapid Testing Intensive Confirmed!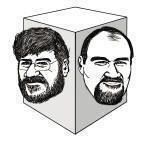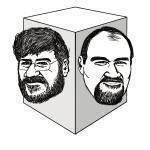 (Stolen from the Rapid Testing Intensive site)
It's official I'm booked for the onsite Rapid Testing Intensive with James and Jon Bach at the end of July on Orcas Island in Washington. According to the website this testing intensive will be based on "… Session-Based Test Management and Rapid Software Testing methodologies" and will "…allow you to see how the modern theory of testing meets practical work." Sounds like a blast.
There are 10 onsite and 42 online participants as of 4/2/12 and one of those onsite partcipants is Robert Sabourin. I was in his "Using Visual Models for Test Case Design" class last year at StarWest so it will be interesting to work side by site with him as well as a few of the other participants.
As I said in my prior post my goal is for: "Experience and feedback on modern testing methodologies!" Can't wait.