There's something fun about web development. Something fun with trying to build a website from the ground up or tinkering with a template with it until it fits my needs (like this site), building a Jekyll site from the ground up to display a list of software testing conferences or even a Rails app (I want to build more of these as well).
For the last few months I've been tinkering with ways to improve Kenst.com's overall design, improve readability and also move to something more modern and minimalist. Then I found a new template from my favorite WP designer ThemeBeans. You can see the difference:
Previous Blog Layout & Home page: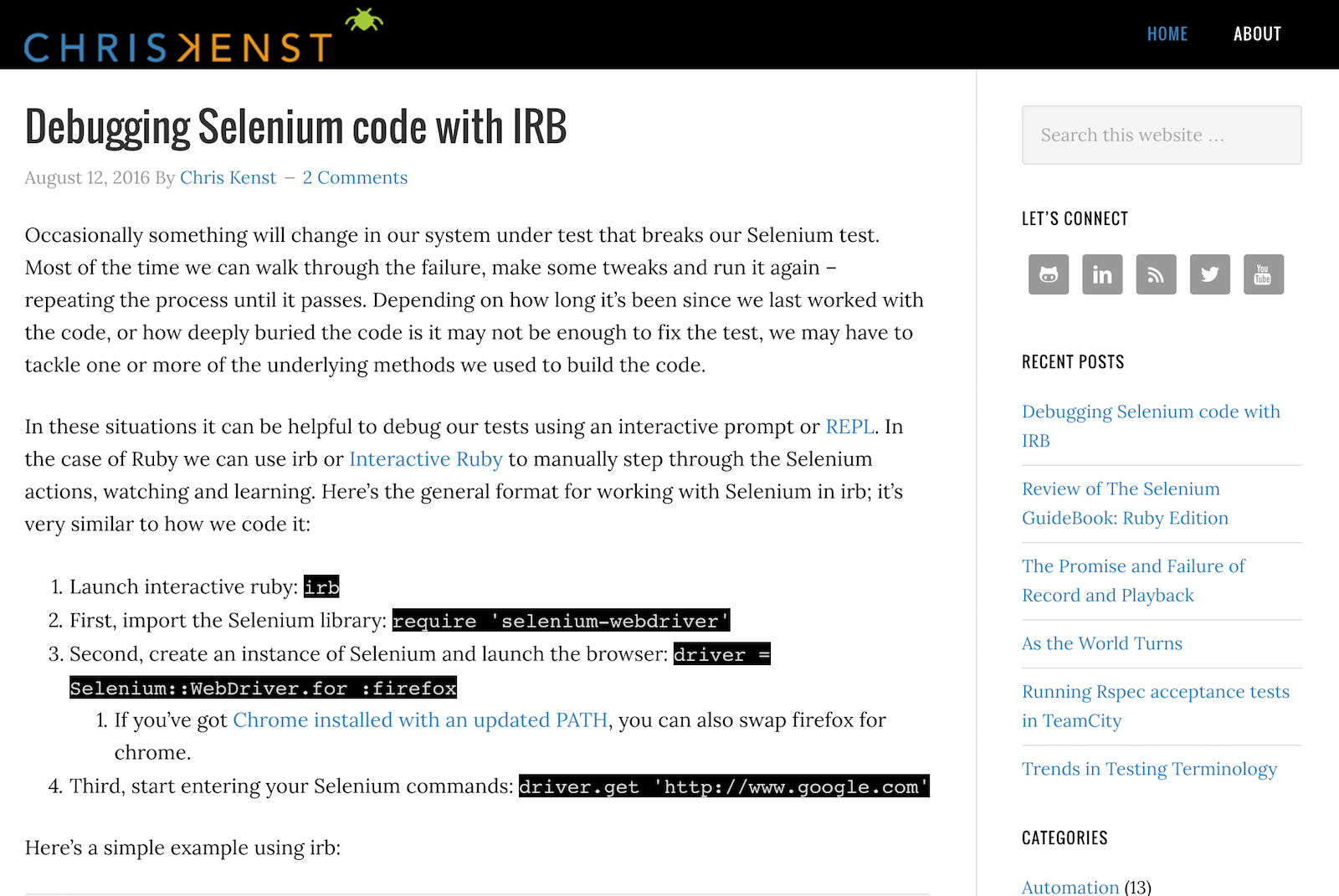 New Blog Layout: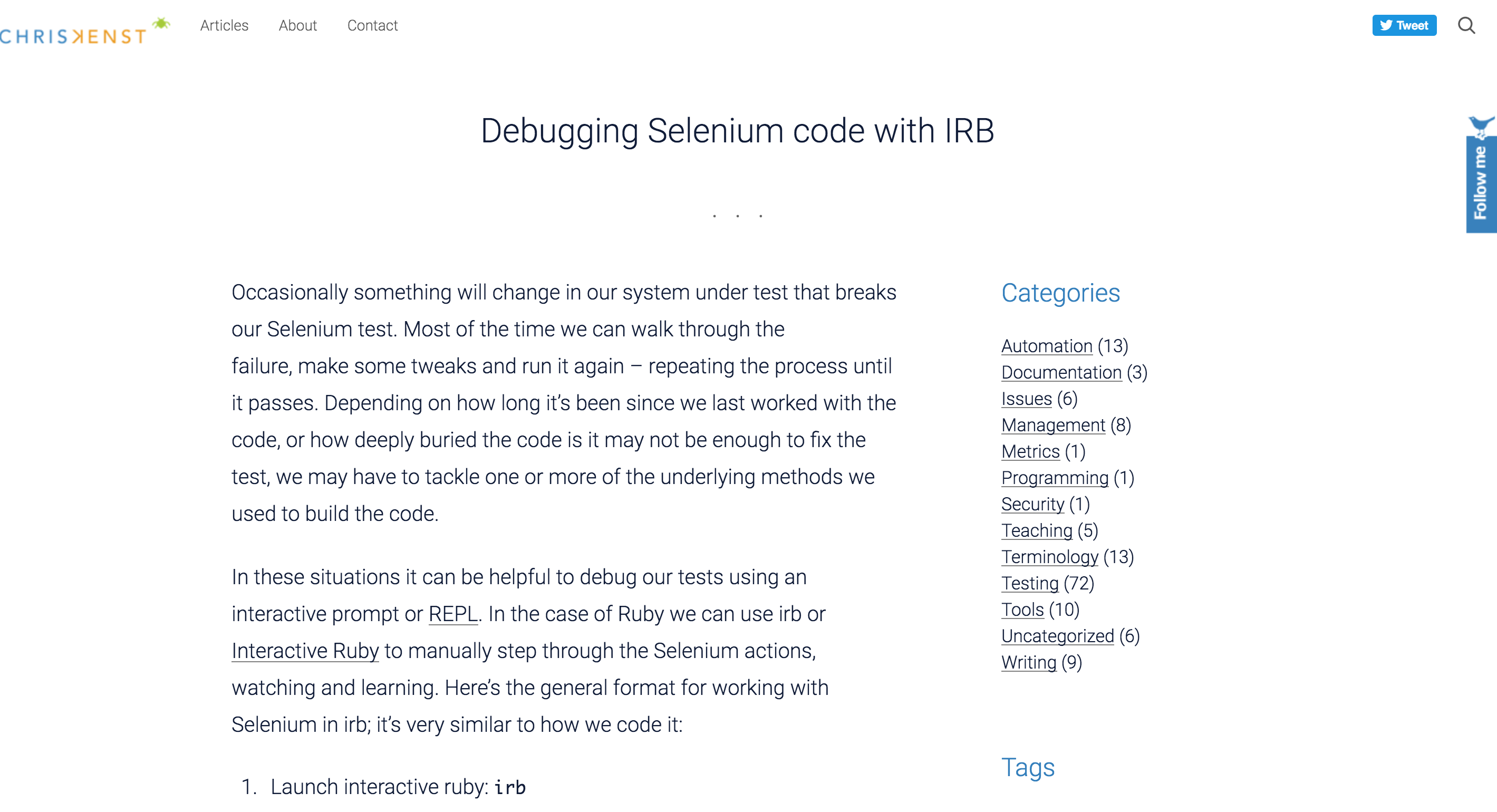 New Home page: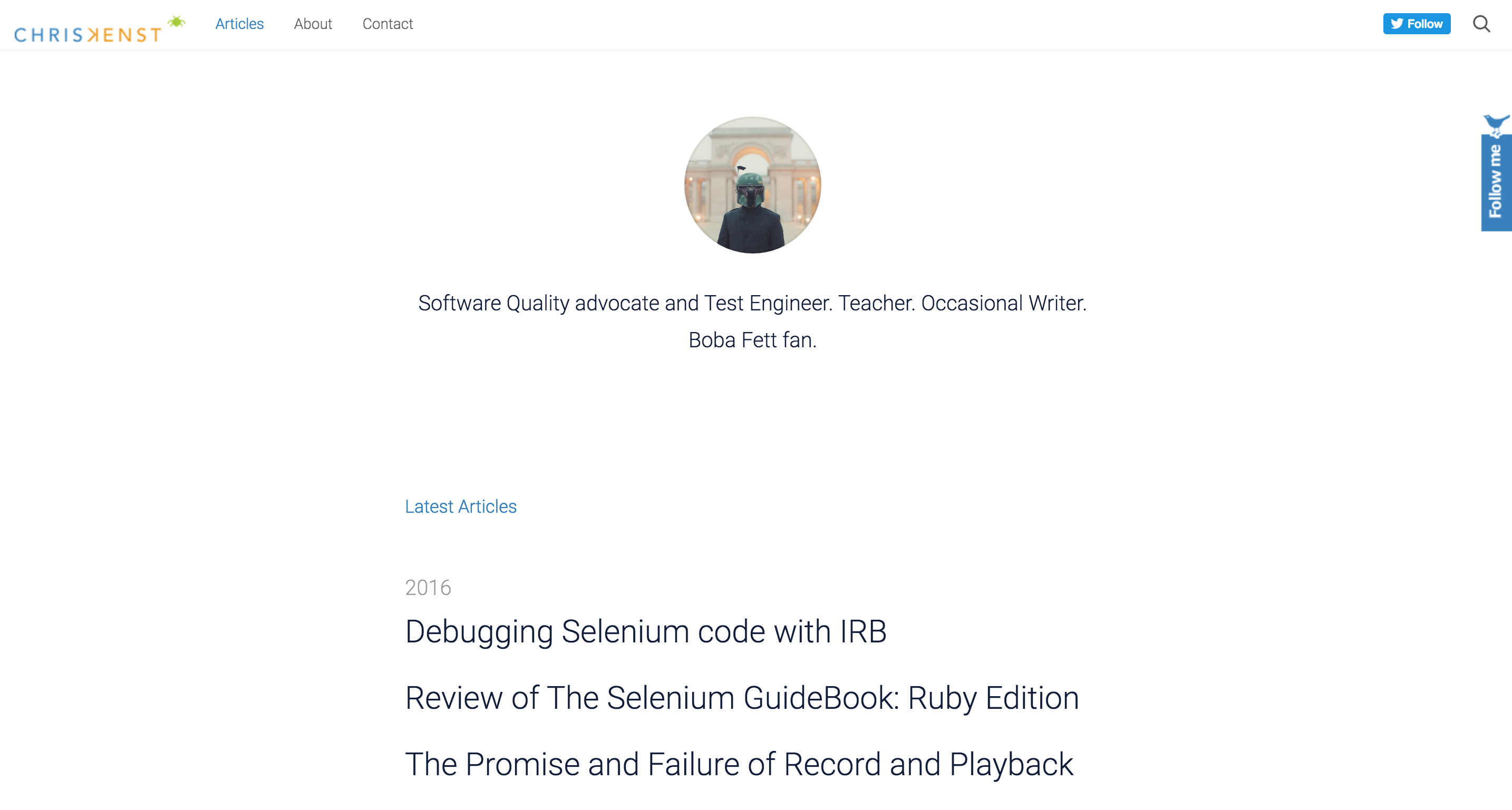 Although these screen shots don't do the themes justice they do show a very different approach that includes a lot more negative space, less use of black (which always bothered me) and a more minimalistic look. For once I took the opportunity to customize my child theme in a few ways:
Set a specific color theme
Moved the search button
Separated the list of blog posts by year
Over time I expect more customizations like updates to the footer, more pages and maybe an AMA option?
I'm always tinkering and testing new customizations. Software Testing Conferences just got an update that includes:
Event videos link for past conferences
A status for current conferences (Calls for Proposals and Registration open / closed information)