I'm a Black Box Software Tester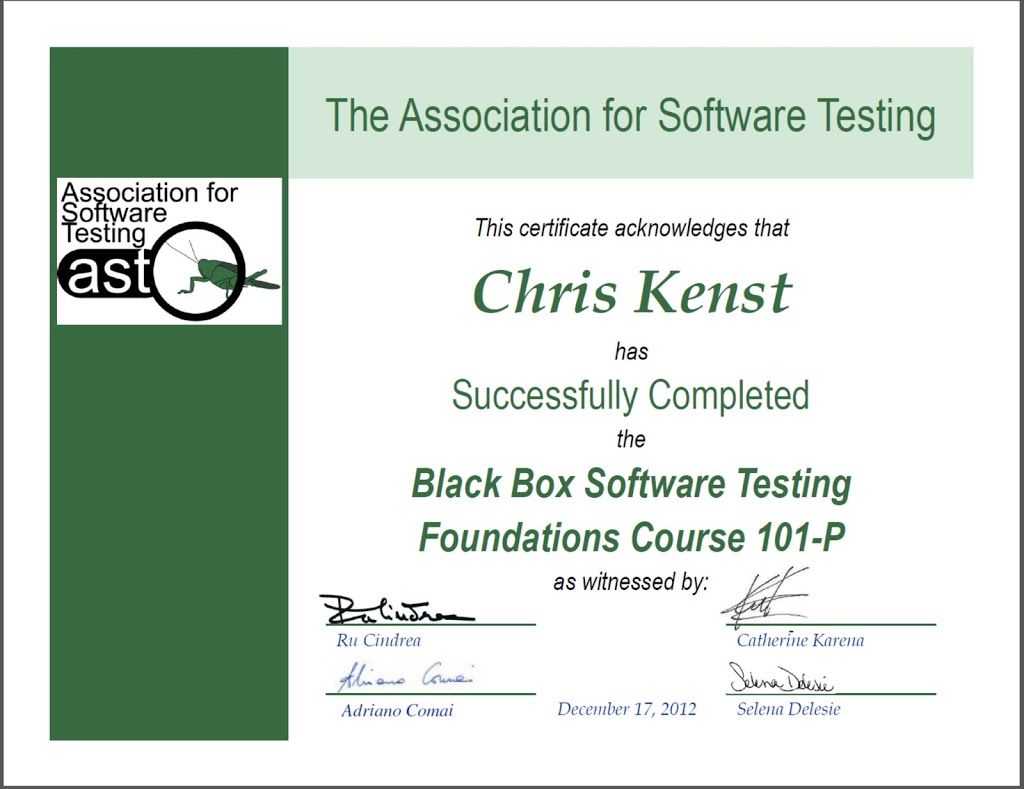 More accurately I should say I've passed the Association for Software Testing's Black Box Software Testing Foundations class.Here's the proof: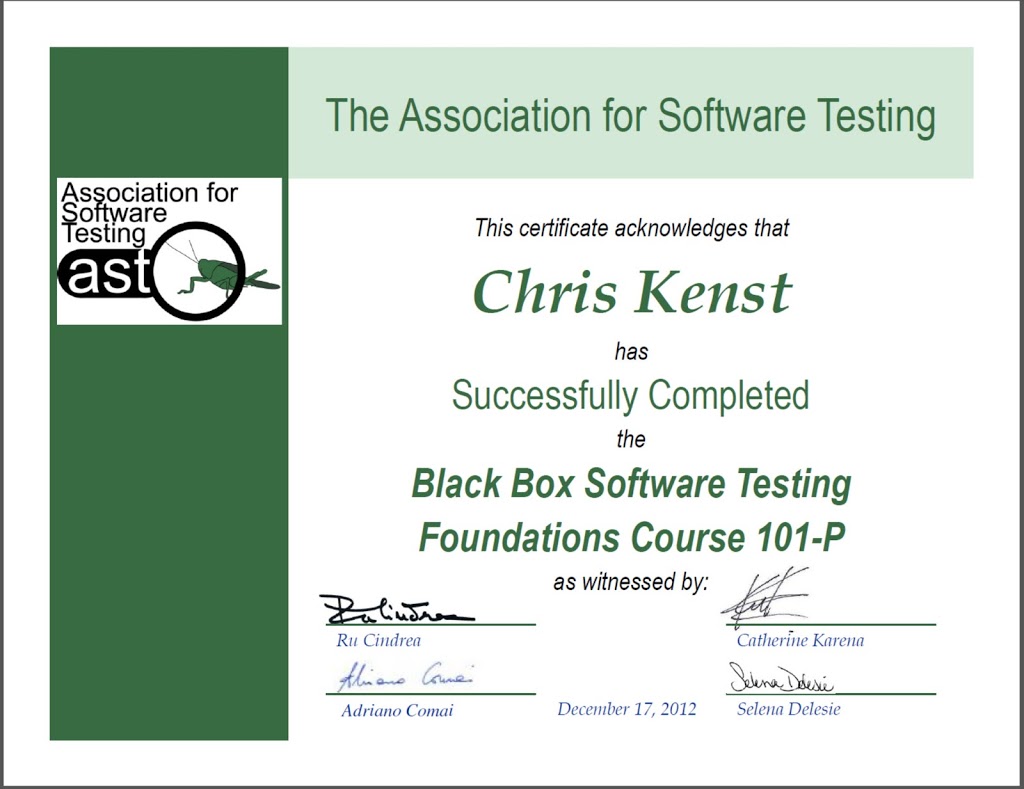 What does this mean? It means the instructors think I understood enough of the material to pass me based on the work I did throughout the course which includes discussion forums, assignments, quizzes and a final examination. I feel like I learned a lot from the exercises, readings and watching Cem Kaner's videos.
For those who don't know, Foundations is an intense 4 week class covering the basics of black box testing including the mission of testing, the oracle problem, the measurement problem and the impossibility of complete testing. I'd definitely recommend the class as long as you can spare at least 12+ hours a week to commit to watching the videos, reading the required and recommended readings and participating in the assignments. You must take the Foundations course before you can take any further classes so you learn how they are run.
One of my goals for 2013 is to take the other courses: Bug Advocacy, Test Design and then Instructor!