Winning the #KaepernickingWorldwide Contest
I won the kaepernicking worldwide contest all thanks to our trip to Signapore.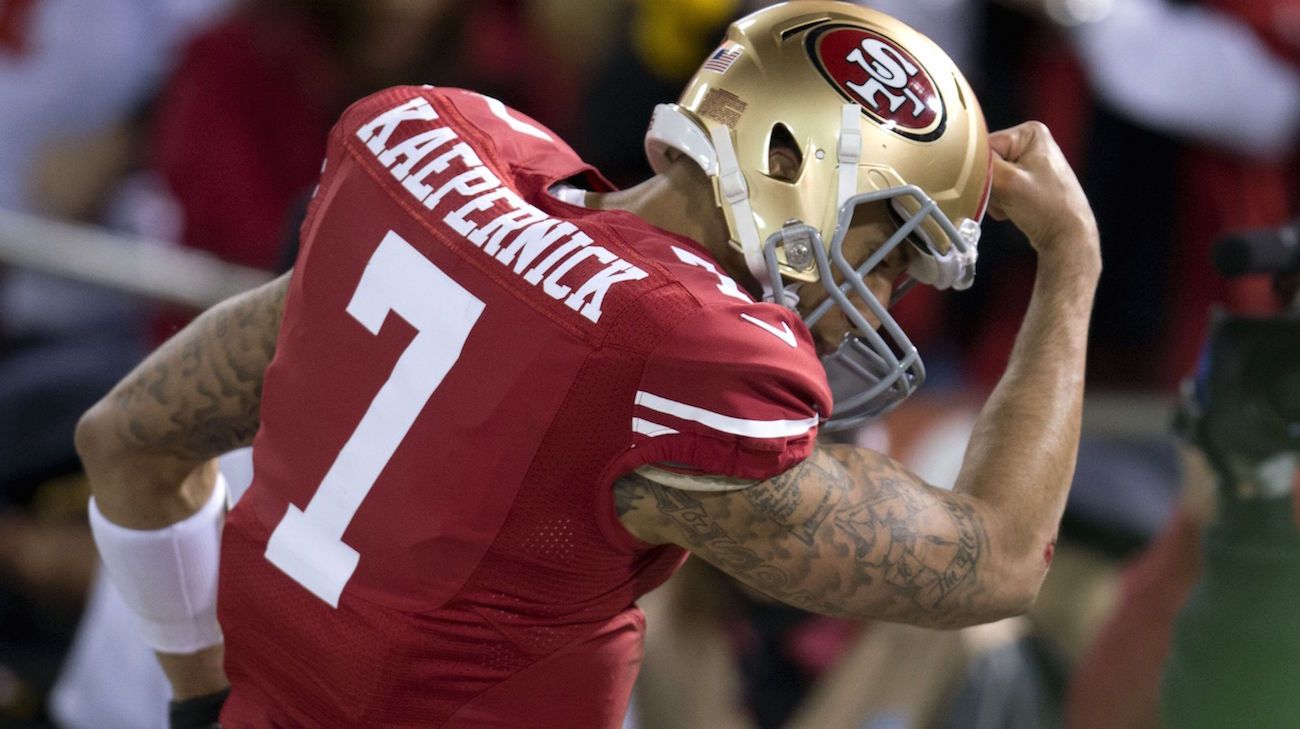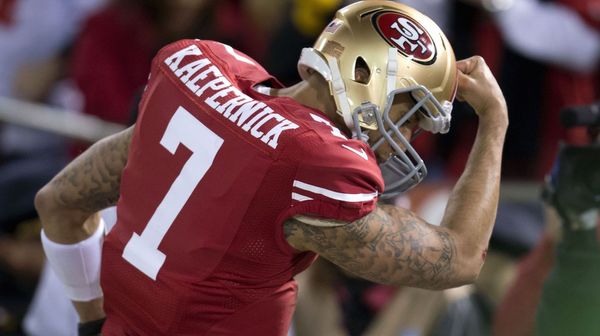 In July of last year my then-girlfriend and I spent three weeks traveling through the Philippines, Hong Kong and Singapore. We made the most of our trip to Singapore when we randomly stayed one night at the Marina Bay Sands hotel. (When I say randomly I mean we booked the hotel and flight the day before we left!) We chose the Marina Bay Sands thanks to my future brother-in-law's recommendation of it looking like a spaceship. Who doesn't love spaceships?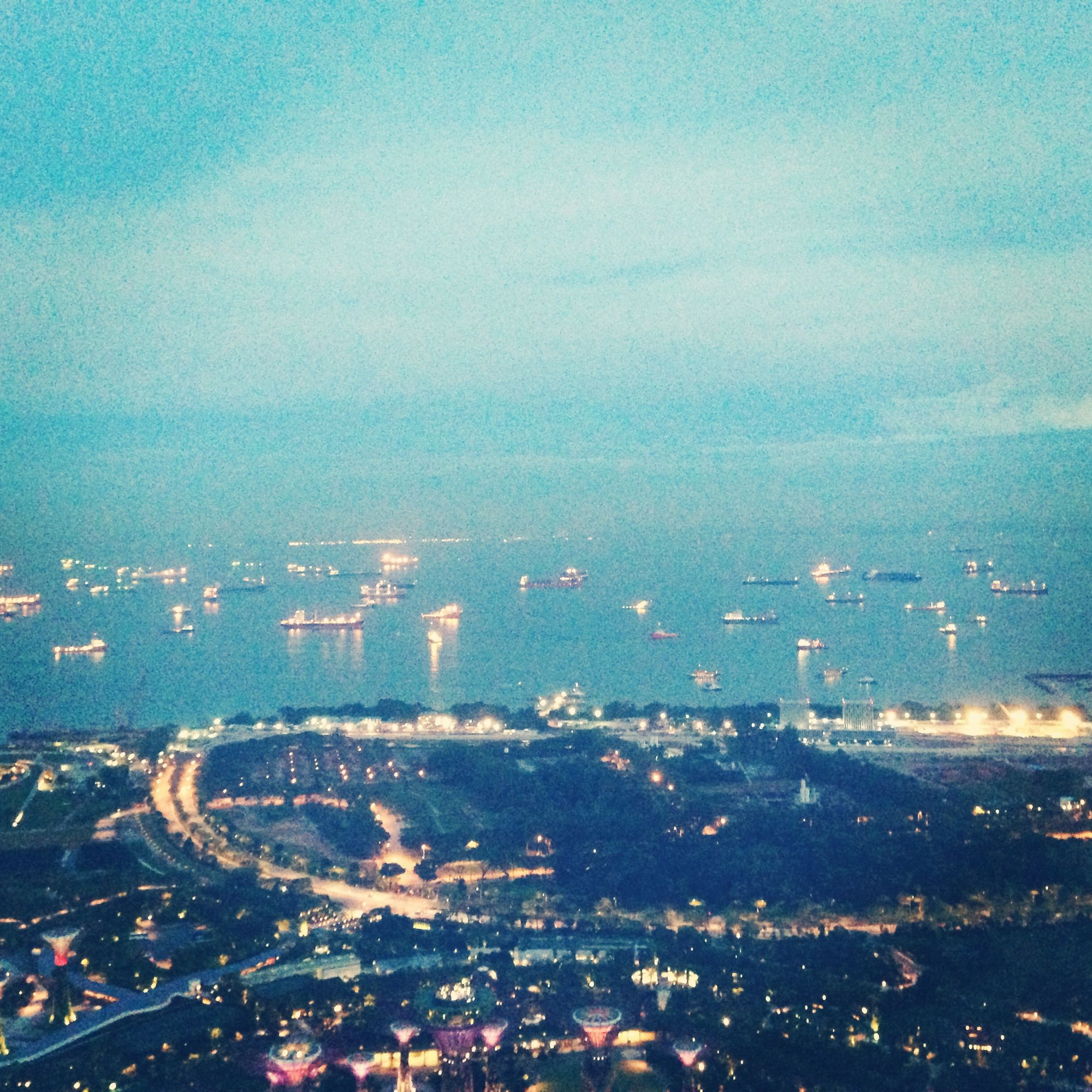 The hotel boasts the world's largest infinity pool, essentially stretching from one end of the roof to the other. In person it's such an amazing experience to be sitting in the pool at night (or day) looking out onto the Singaporean skyline and beyond. The flip side view is equally amazing as you look out into the very, very busy harbor and the gardens below. As "tourists" we probably took more photos from the Marina Bay Sands than from the rest of the Singapore trip combined (even counting our trip to the massive aquarium).
Both my wife and I are HUGE San Francisco 49er fans. She, more than I, enjoys posting and following people on Instagram but we both follow the San Francisco 49ers quarterback Colin Kaepernick's account. I think it was August of this year, when we noticed he was holding a photo contest called #KaepernickingWorldwide. Participants would take a photo of themselves or someone they know "Kaepernicking" (see the featured photo), post it on Instagram, tag Colin Kaepernick, #kaepernickingworldwide and their location. We were excited because we had a photo from our stay at the Marina Bay Sands where I was Kaepernicking in the pool. Neither of us figured we had a chance to win.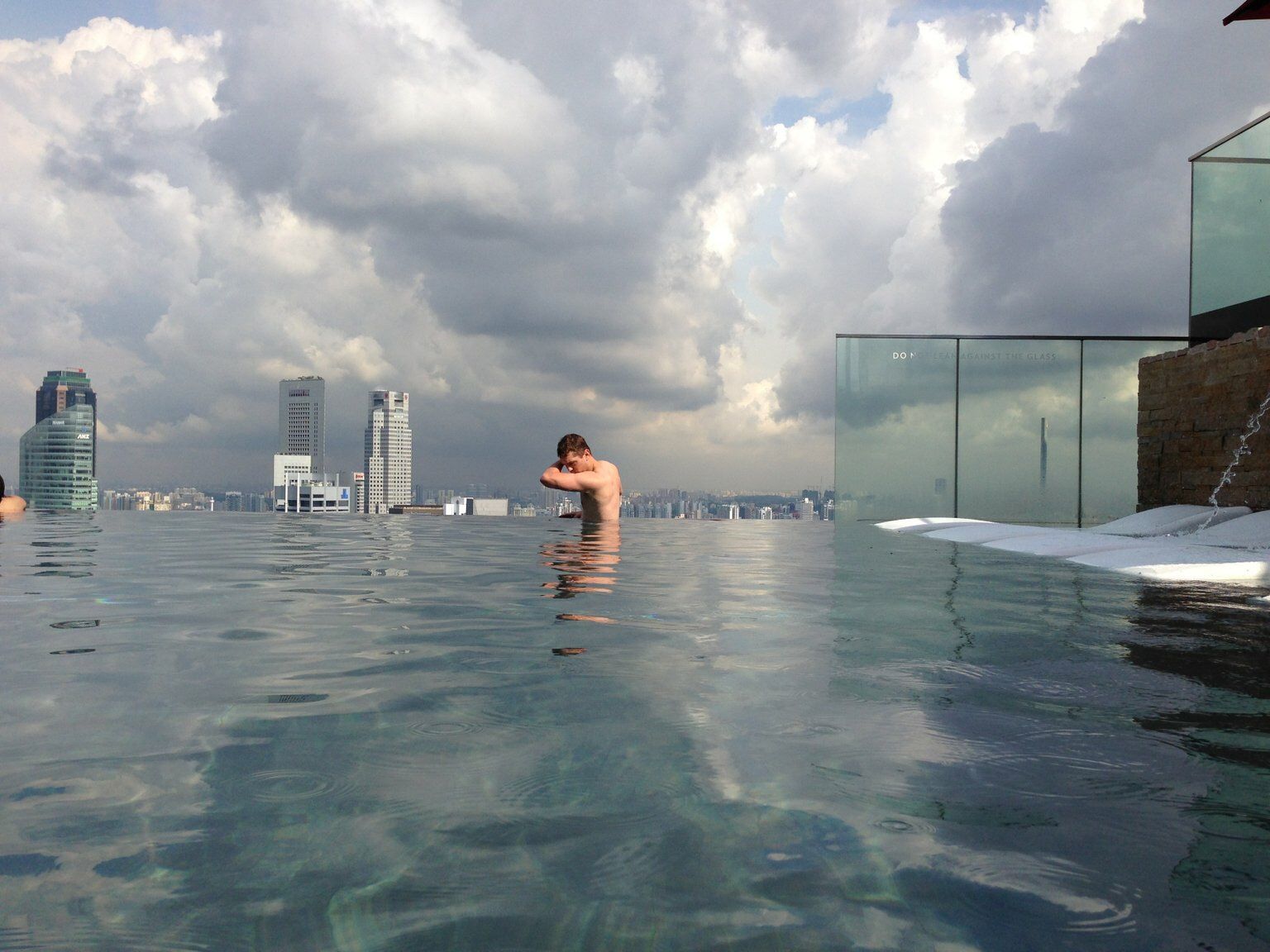 A few weeks after the post went live we got a direct message from Colin Kaepernick (Kap) saying we had won! I think we jumped for joy for about 10 minutes before we responded saying thank you and providing our shipping address. A follow up search on the hashtag revealed about a half dozen or so winners – so we joined in on the fun. At the time it wasn't entirely clear what we had won (it looked like a bobble head, some t-shirts, socks, and wristbands), we were just happy to be part of the contest!
Roughly 9 weeks later, we arrived home from our wedding in Napa to find a package sitting at our doorstep from Kap. What a great wedding gift! We were amazed when we opened it: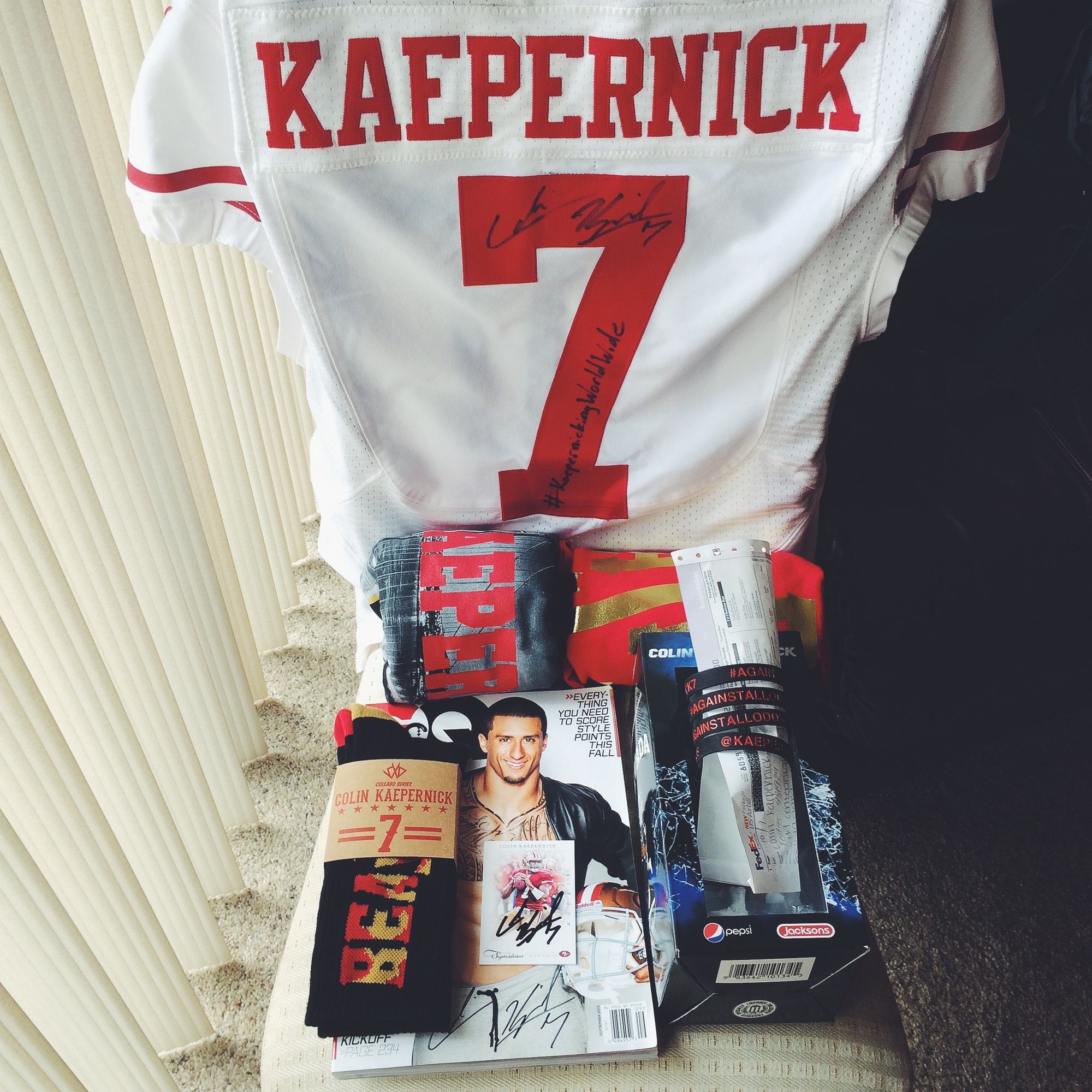 Among the great items Kap sent us was one of his Jerseys signed along with the tag #kaepernickingworldwide. Wow! This isn't the kind of Jersey you can buy online (we have a few of those), this is the heavy duty version with the short sleeves he wears on Game Day. Again, wow! Also included were a signed copy of GQ Magazine, signed football card, a signed action figure from his Nevada days, some clothing and a few wrist bands. We put some of the items together into a case and hung it on the wall.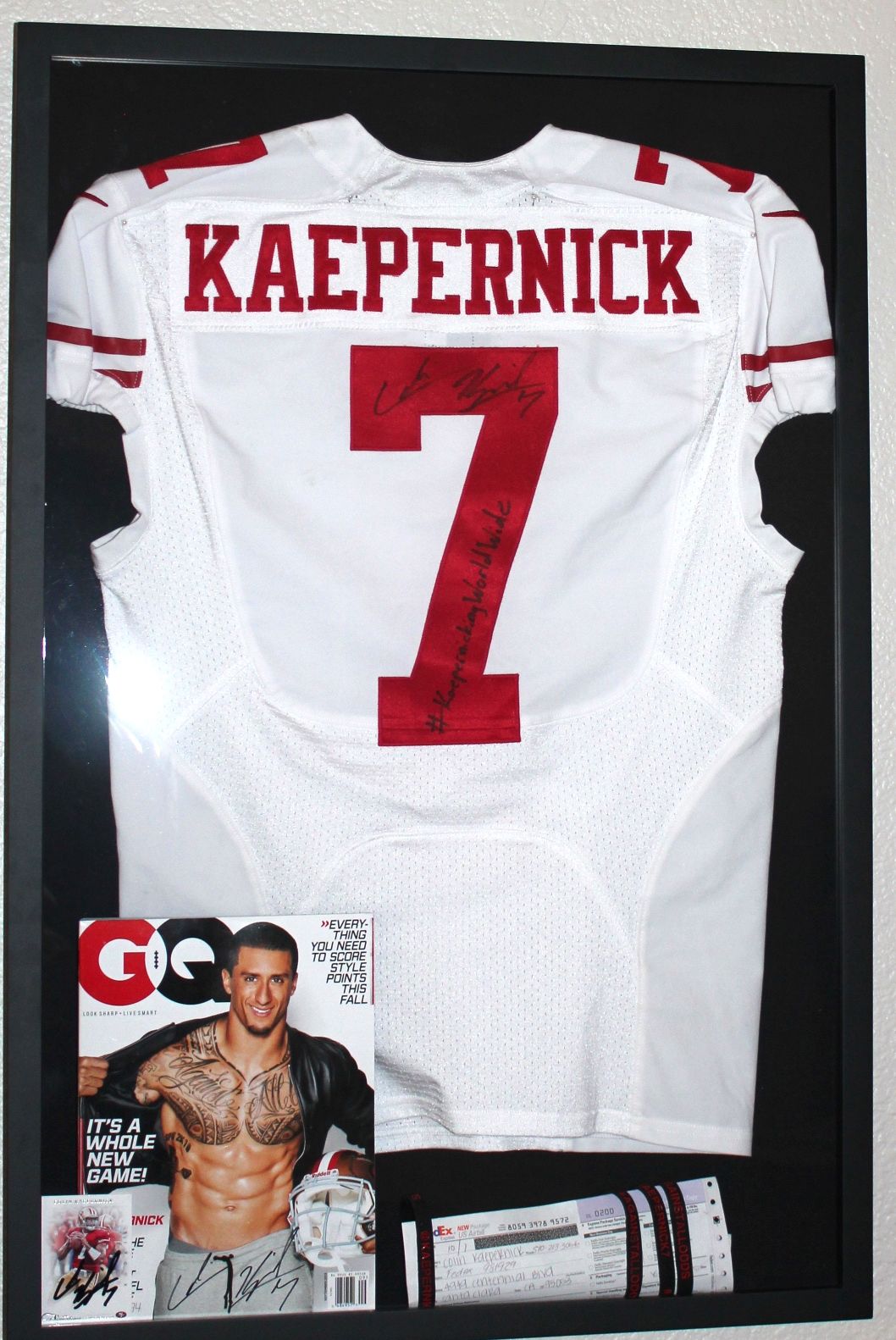 As 49ers fans we'd like to formally say thank you to Colin Kaepernick. Often being a a fan of a team or a person (sports, business, tv, whatever) is a one-sided affair so thank you for briefly changing the dynamic. We are even bigger supporters than before. Go 49ers!