Join my Webinar on Participating in Code Reviews as Tester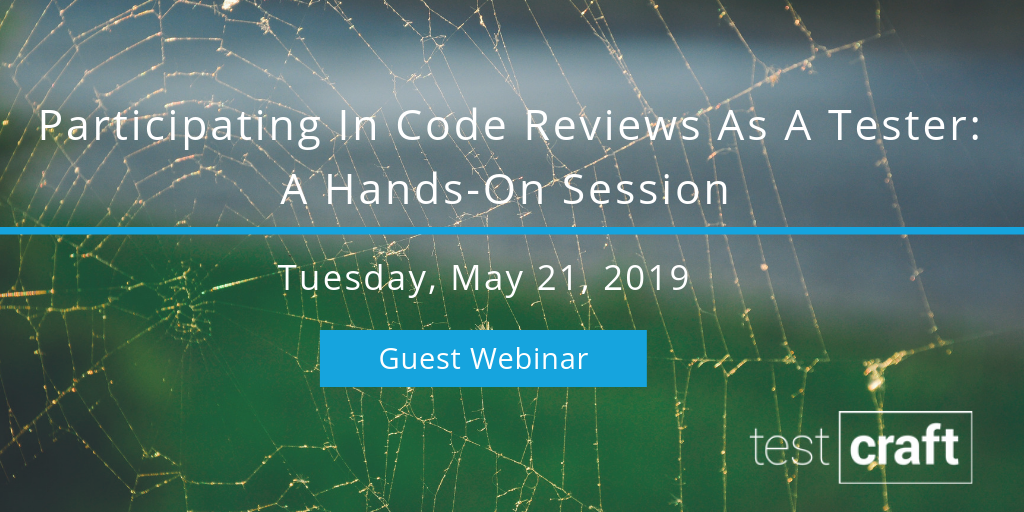 Last year I wrote an article for Stickyminds about Participating in Code Reviews as a Tester where I made the case for Code Reviews being more than just a chance to catch bugs. They also serve as a chance to see how something is built and have a conversation about it.
We, as Testers, question software differently from developers so it's important that we participate in this knowledge-sharing practice and now I'm going to try to show everyone how!
I've partnered with TestCraft for a webinar on May 21, 2019 at 9am PST.
I will demonstrate a live Code Review (or two) and show everyone it's not about knowing how to code, it's about asking questions and learning about the changes.
Expect to Learn:
The basic git workflow, where the creation of a Pull Request leads to Code Reviews
What to look for when you are Code Reviewing from a tester's perspective
A practical way to get started doing your Code Reviews on your own
The webinar will end with a Q&A.